Batman 3D Interactive invitation! - Superhero birthday or baby shower invite!
Learn how to make an incredible 3D INTERACTIVE BATMAN INVITATION and surprise the kids and all guests invited to your little hero's super party with an unforgettable slider card! Enjoy!
NOTE: Tutorial for advanced Cricut machines / Cricut design space users.
• ----- • S U P P L I E S • ----- •
* Cricut Explore cutting machine: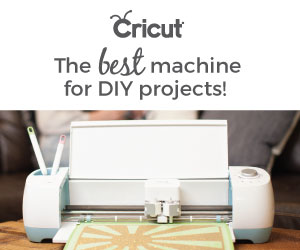 * 65lb Cardstock:
11" x 8.5" Black Cardstock --- http://amzn.to/2EYNrSj
11" x 8.5" white and yellow cardstock --- http://amzn.to/2CHwnL8
* Tombow Mono Aqua Liquid Glue --- http://amzn.to/2F0FwDU
* Double-sided tape --- http://amzn.to/2CGwNS5
* Invitation stamp --- http://amzn.to/2BNkhU4
* Ink pad:
Memento ink pad: http://amzn.to/2Fsf6Zm
VersaFine ink pad: http://amzn.to/2HJ6PRv
*3/8" Yellow ribbon --- http://amzn.to/2GF9QBi
• ----- • M E A S U R E M E N T S • ----- •
1) Black folded card: 5 2/16"W x 7.25" H
cars folds at 3 10/16"H
2) Yellow interior border and front rectangles: 4 14/16"W x 3 6/16"H
3) White card: 4.5"W x 3 2/16"H
4) Mechanism card: 10.75"H x 5 2/16"W
Fold in 3 leaving a little tab of 0.25"H.
5) Black plastic bag measures: 3"H x 12"W
6) Big Logo: 4.25"W x 2.25"H
7) Small logos: 1 1/8W x 0.75"H
8) Belt: 11"W x 7/8H
Belt button: 1.5"W x 1 1/8"H 
The wings and ovals were all made with the shape tool from the Cricut Design Space. Weld, merging and slicing layers were required to complete the card. 
Happy Crafting!
---